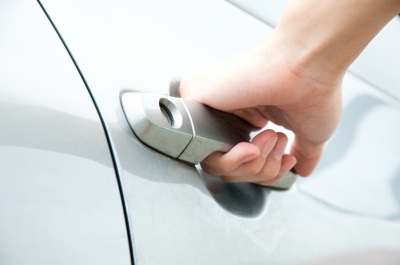 The Boston Car Service You Can Truly Depend On!
East Coast Limousine Transportation Car Service offers a variety of transportation services in Boston, Massachusetts since 2007 from airport transportation to corporate events, special occasions, corporate roadshows, concerts, hourly or daily private car service, long distance transfers. Boston to Montreal car service, Boston to New York car service. Our Boston Car Service is committed to developing and maintaining long-term relationships with our clients and in providing them with the most dependable, safe and luxurious ground transportation possible. Our well trained drivers are professionals, with years of experience transporting client in our top of the line private cars. All of our chauffeurs have received extensive training and are ready to navigate the city to meet all your needs. We are confident that you will find our private executive car service to be the easiest to use, safe and the most reliable.
Personalized Service-Enjoy a personalized chauffeured trip around Boston. Your personalized trip will take you to the attractions of your choice, but we can also guide you to the most hidden gems inside the city. Well informed of alternate routes just in case there is unanticipated traffic. Our ultimate goal is to get you to your destination or event safely and on time. We recommend our clients to book car service 1 - 2 days in advance so that we could better anticipate your needs and ensure that the transportation is comfortable and appreciated.
Proactive Roadshow Service
Boston is an ideal setting for corporate roadshows. East Coast Limousine Transportation is proud to offer luxury Road Show transportation services at the most affordable prices. Our road show organizers and chauffeurs understand the importance of exact timing and flawless transportation services. We also know that your business and our reputability are at stake and make every effort.
Boston to New York Car Service
If you need to travel between Boston and New York City by car please contact us via email, phone or simply make online reservation. Estimated travel time is about 3 hours and 30 minutes. When you travel by car you have several advantages. This is door to door service. We will pick up you from home, office, airport or any other pickup location in Boston or New York and will take you to your final destination. Our vehicles very clean inside and outside. We have different types of vehicles. Economy, premium, luxury sedans, vans, SUV's, and Mercedes Benz Sprinters. Base transfer rates for the economy sedan between Boston and New York City starts from $400.00 and higher for premium and luxury vehicles. When you ready to book please check our base transfer rates online and if you satisfied with our rates please proceed with online booking. We have clients traveling between Boston and New York City on regular basis. If you need to go from New York City or Boston to any other long distance destination we can provide this car service for you.